*site issues look as though they have been cleared up.  Automatic postings were not being published which caused the site to look abandoned for a few days.  Everything should be updated and good to go now.
Intro To Art: Looping Animations
RECOGNIZE the proper steps and techniques needed to create a TRADITIONAL ANIMATION CEL through a class demonstration.
DEMONSTRATE their understanding of the class demonstration by LISTENING to multi-step instructions
Continuing from where we left off yesterday, we will be taking a look at a few of the cool innovations WALT DISNEY was responsible for making the traditional animation filed.
You will be tasked with creating an animation based off of the Disney character, Mickey Mouse.  You will be following along with a demo, as well as being introduced to some tools that will help this process out.
Animations to use for the upcoming project:
A version of what you will be creating: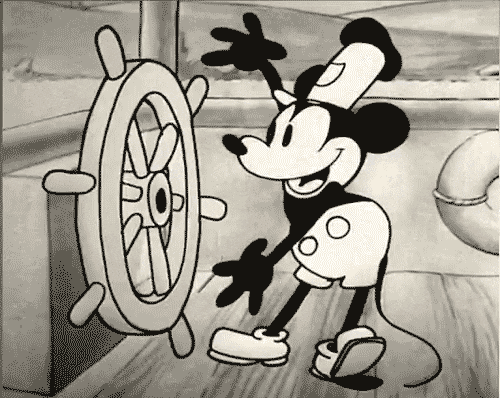 ---
Graphic Coms: Using the Pen Tool to Trace Logos
Practice using the PEN TOOL function in combination with the SHAPE BUILDER TOOL to automatically create vectorized images of a drawing or photo.
Orally explain the use of the term AUTOMATE as it relates to computer functions by discussing steps in the image process in small groups.
---
Adv. Drawing: Shading Exercises (cont.)
Choose from a variety of blending exercises to detail their abilities in replicating 
Orally be able to describe the specific tools needed and their reasoning for use when creating a value scale drawing.